Do's and Don'ts of Letting AI Help Your SEO
For the last few months, AI has become the focus of many marketing conversations, and while everyone has their own opinions on it, at the end of the day there is no denying that it can be a great asset for marketers.
However, it is no end-all solution to gaining SEO rankings.
With that being said, here is how our marketing experts suggest you utilize all that ChatGPT has to offer to supercharge your efforts and get the most out of this powerful tool.
Keyword Research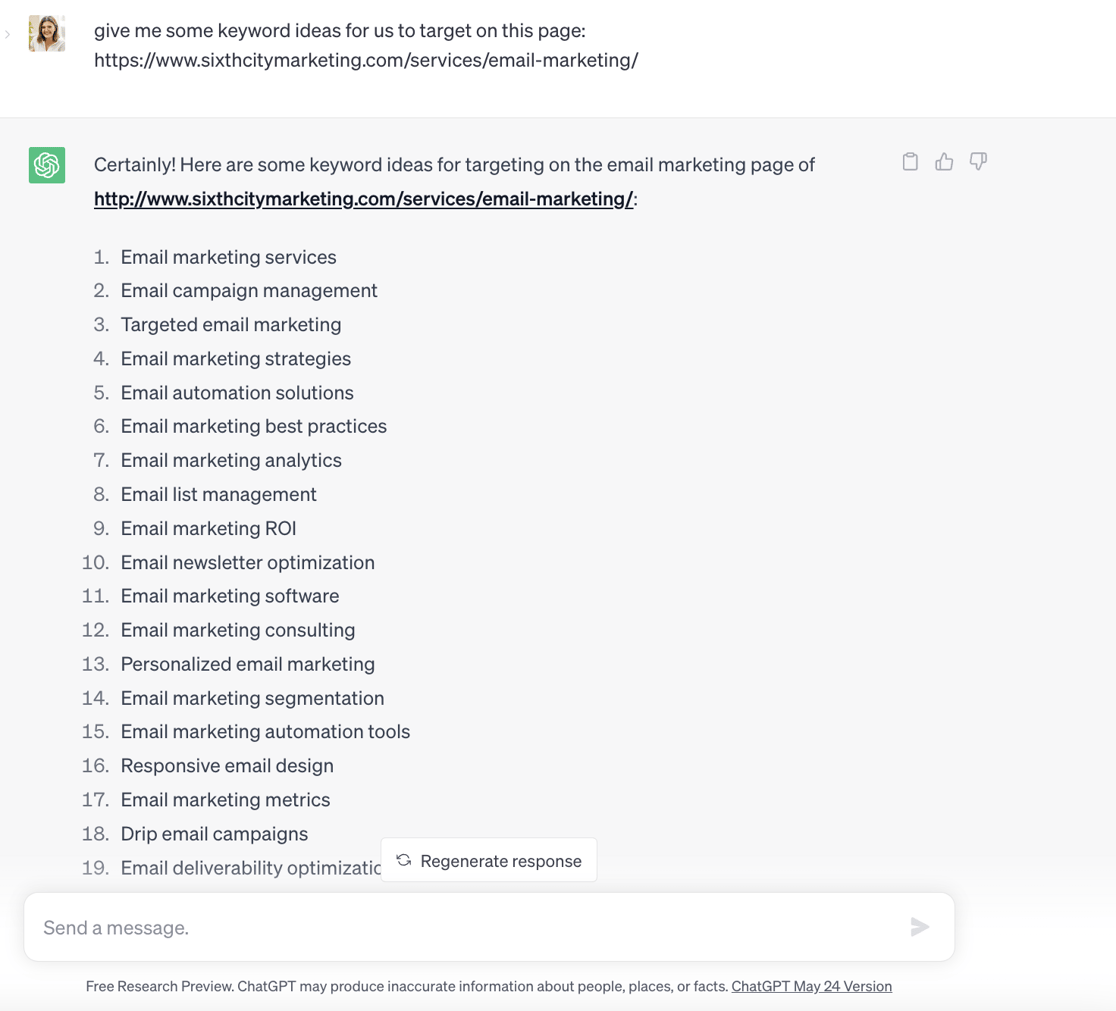 Use ChatGPT to help you come up with additional terms you should consider targeting on your site's pages to expand your reach and attract more traffic.
Content Brainstorming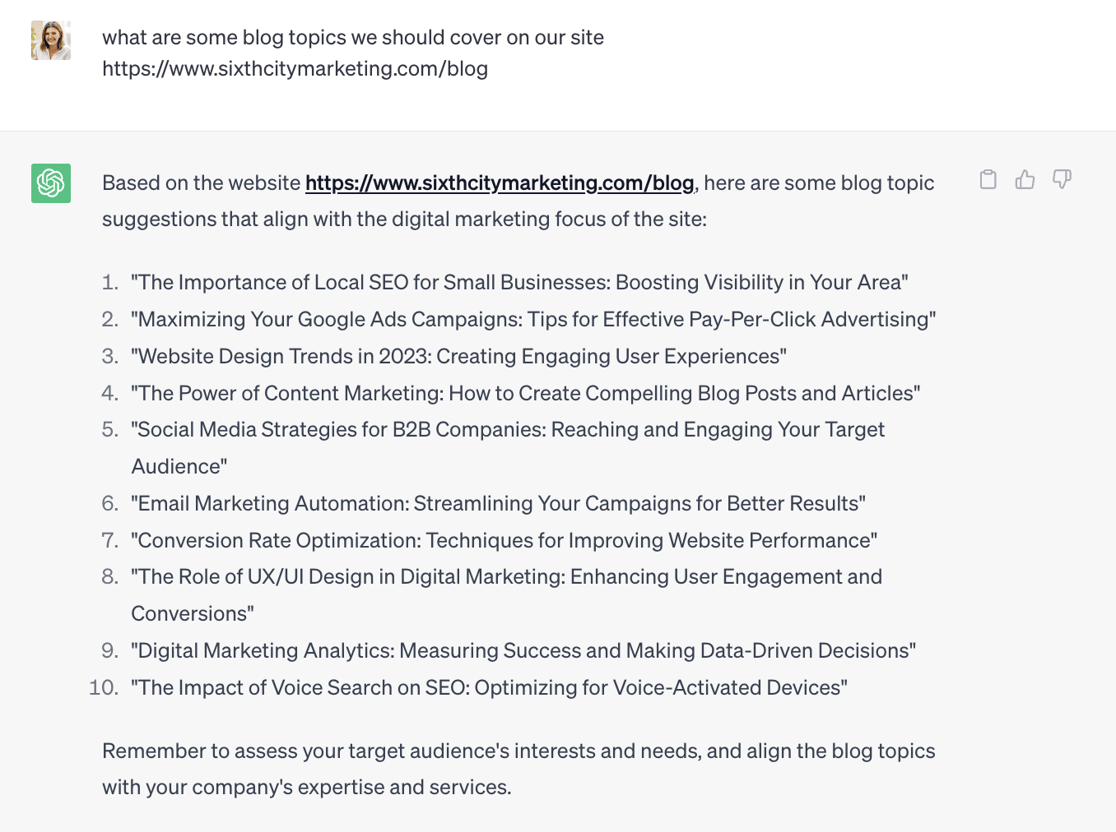 Gather ideas for additional topics to cover on your blog. You can also use this method to analyze content on your competitors' sites.
Finding Unique Synonyms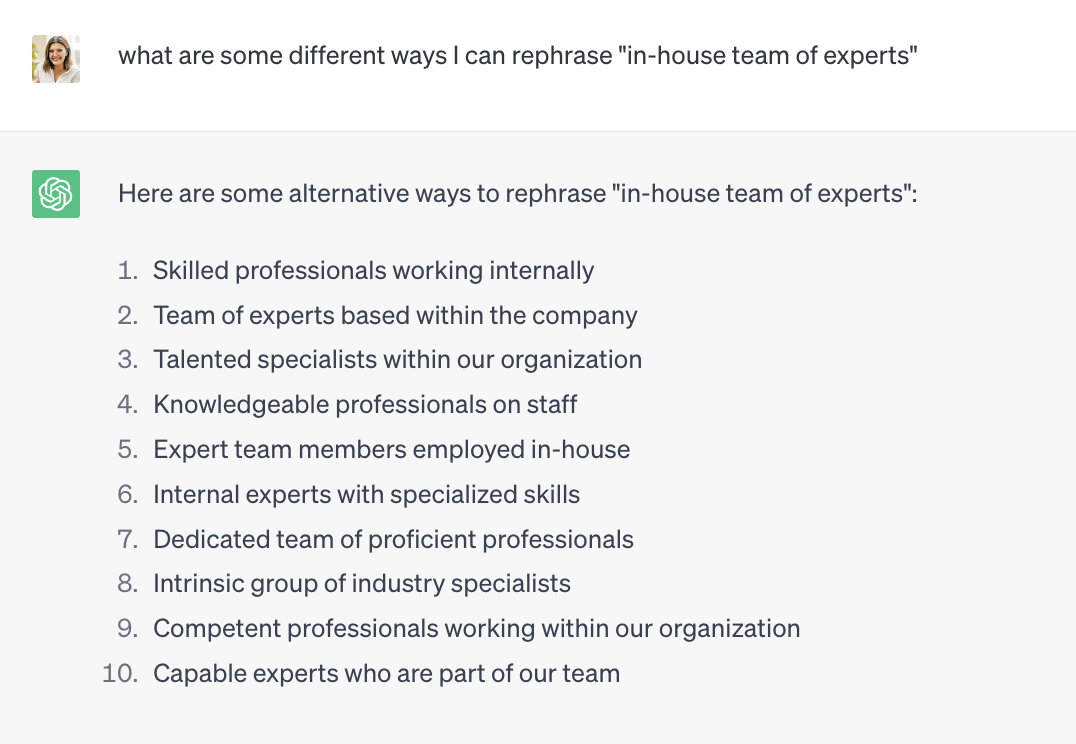 If you are looking to mix up your brand's voice and get your point across in new ways, you can also use ChatGPT to come up with synonymous phrases for differentiating the copy on your site's pages.
SERPs Feature Optimization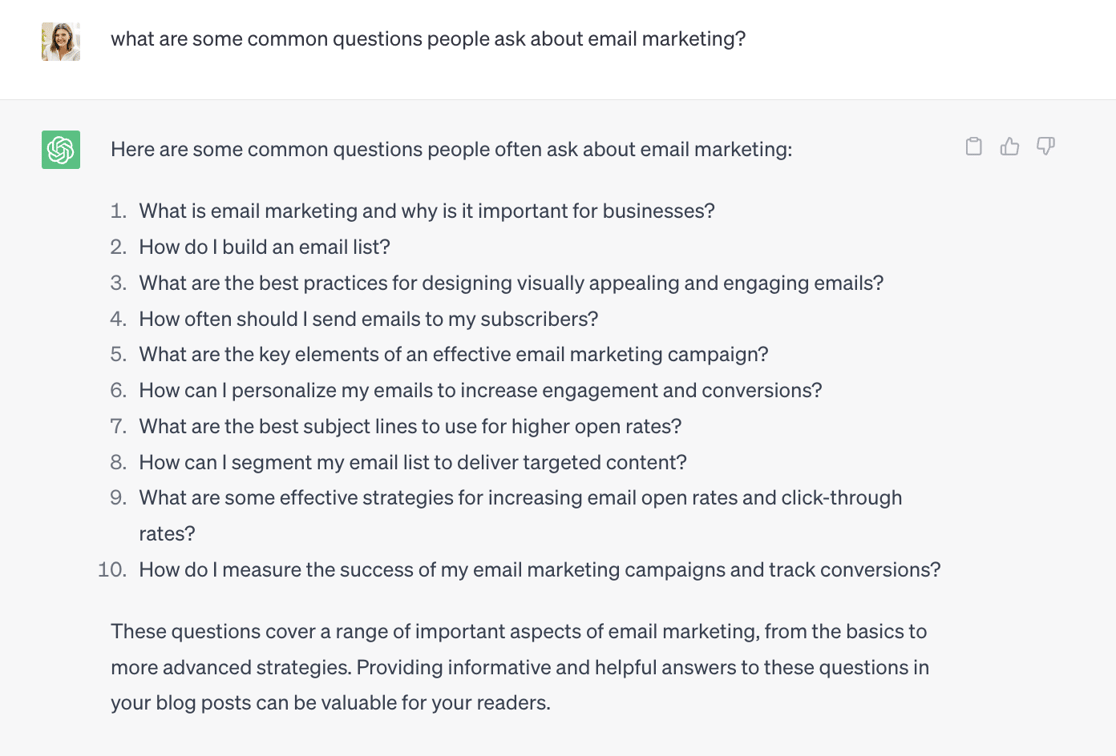 To help increase your chances of getting shown for Google's SERPs rich result features, such as People Also Ask, use ChatGPT to survey frequently asked questions you can answer within your content.
Link Building Outreach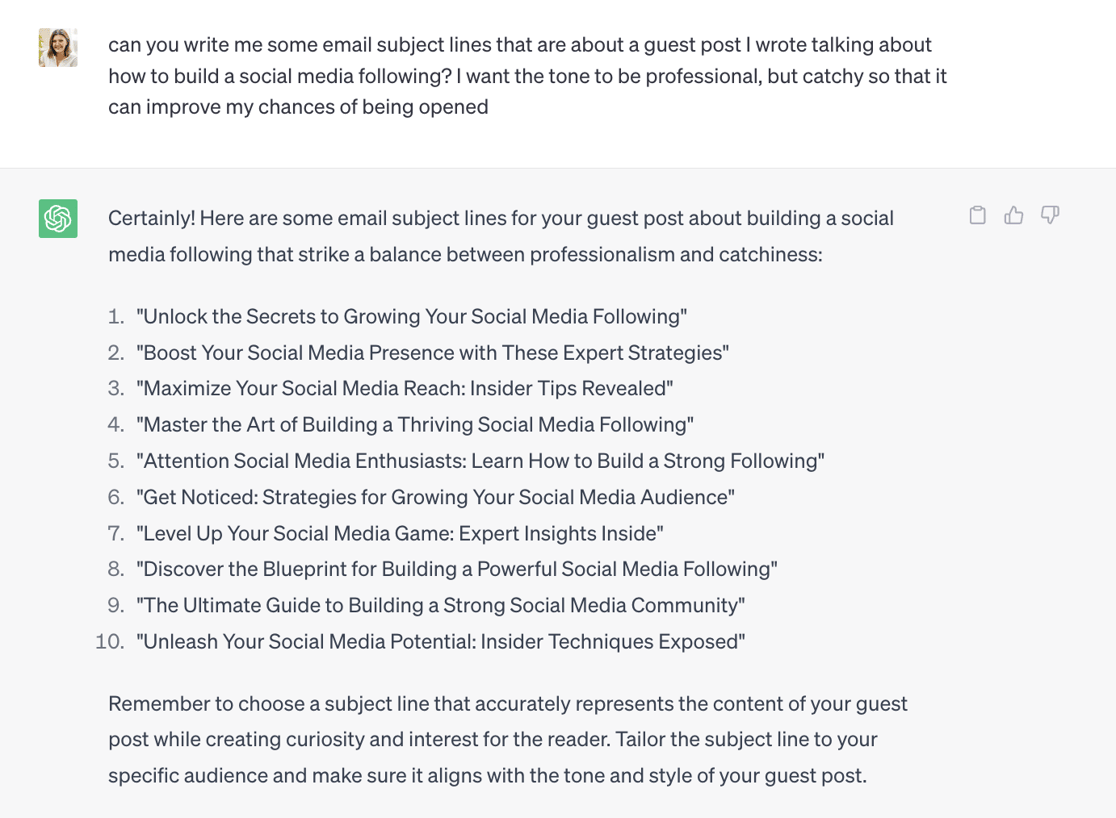 You can use ChatGPT to help streamline your link building efforts by having it craft subject lines and emails for websites you wish to obtain links from.
You'll want to carefully review the result, of course, to ensure readability and that it meets your goals.
Pro-tip: Be sure to include the type of tone you want it to provide so you get the results you desire.
User Experience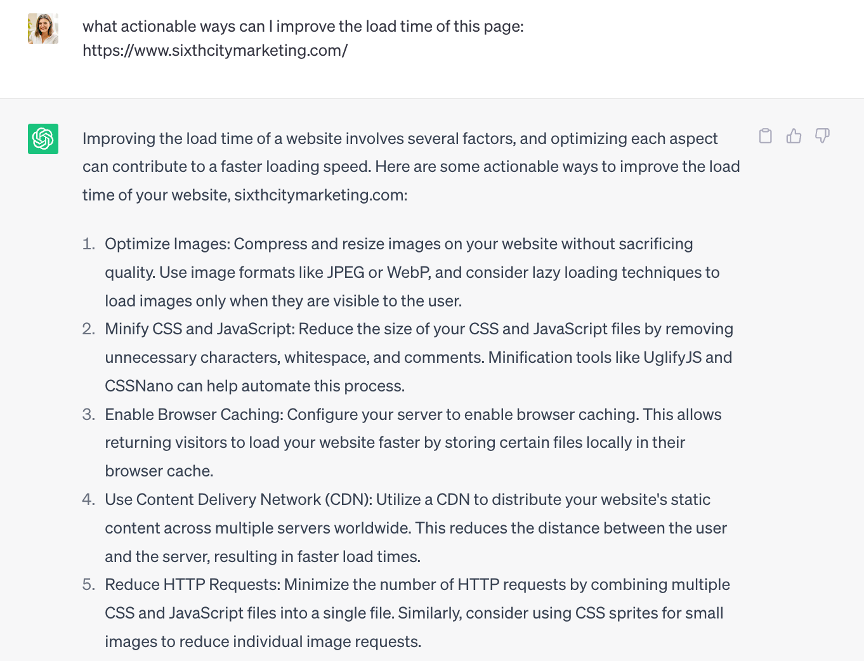 Ask ChatGPT to provide suggestions of ways you can improve your user experience, including site speed, accessibility, and more.
5 Prompt Tips for ChatGPT
Start with a verb such as create, craft, write, summarize, etc.
Add a subject for context such as your website URL or your industry niche
If needed, be specific about word count or character limit
Try roleplaying by prompting "act as if you are an expert in _____ …"
Remember to specify tone if you want results to be unique
Final Piece of Advice for Using ChatGPT
Remember, while AI is a great tool that can help you streamline your marketing and aid you in the process, it's not a solution! ChatGPT isn't perfect, and we still often see it making grammatical and factual errors, so if you use anything it produces, be sure to proofread it thoroughly.
Other Related Articles