Alongside the recent core update, Google has been diligent on releasing a variety of other changes to its platforms in the past few weeks.
Here are some things you may have missed.
Google Maps Explore Tab
Keeping up with businesses' changing hours for the holidays, current restrictions on dining options, and more, can be hard.
With the help of the new community feature on Google Maps, though, learning key information about the places around you is now easier than ever.
The new Explore Tab in the Google Maps app lets you see posts from friends, family, and local guides you follow, along with individual vendors.
Just as with your feeds on social media platforms, you will see custom content unlike anyone else's that is unique and tailored to you.
Desktop GMB Messaging
While there are many things that have been kept available exclusively on the Google My Business app, marketers can now respond to potential customers who message their business on a desktop.
Now, you can directly respond to customers from the @googlemaps app or from Google My Business on your computer! Turn messaging on from your Business Profile and start replying today. Learn more → https://t.co/EyUFhGbKNp pic.twitter.com/c6KMCfeB5T

— Google My Business (@GoogleMyBiz) December 2, 2020
This is an extremely beneficial update to business listing managers who have been long awaiting the ability to respond to messages on computers rather than their own personal mobile devices: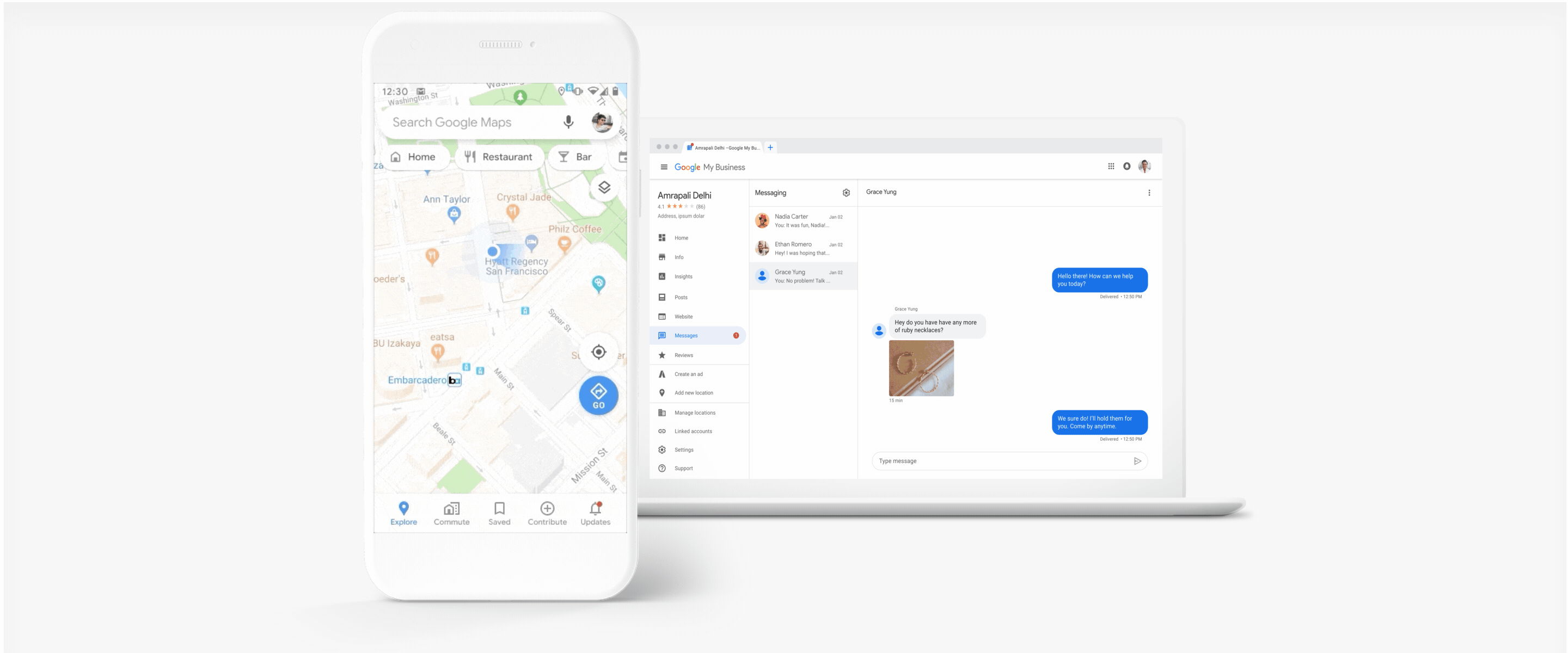 Suggestions in Search
We recently noticed that additional search suggestions have started appearing for certain queries in SERPs.
They appear above results and, once clicked, will add the additional keyword to your original search term while highlighting your selection:
Not only is this useful from a user standpoint, but is also helpful to marketers engaging in keyword search and to better understand what customers are looking for in relation to their offerings.
Join Our Email Newsletter
When you subscribe to our email list, you will receive digital marketing updates just like these straight to your inbox. Be sure to join so you don't miss out